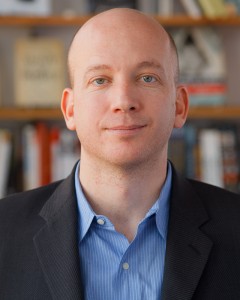 Contacts
O. 212-548-4535 / M. 917-593-1320
jlyons@lyonsandsalkylaw.com
Jonathan Lyons provides counseling to clients in all areas of the media industry, with an emphasis on publishing, copyright, podcasts, employment, and merchandising. His practice includes the representation of authors, artists, publishers, estates, and agents regarding publishing and copyright matters; negotiation of employment agreements for print and broadcast journalists, agents, and publishing executives; counseling to publishers and magazines regarding their intellectual property and business affairs; and neutral arbitration and mediation services for intellectual property disputes. Jonathan has developed a particular expertise in complex and cutting edge transactions in the digital and audio media space.
Jonathan is an adjunct professor at New York University's Master of Science in Publishing Program, where he teaches a course on contract negotiation. Separately, Jonathan is also a literary agent and Vice President at Curtis Brown, one of the most venerable and prominent literary agencies in the world, where he represents writers in a variety of genres. He has also previously served as Chair for the Contracts Committee of the Association of Authors' Representatives.
Jonathan received his degrees from Washington University in St. Louis and Benjamin N. Cardozo School of Law. At Cardozo he focused on intellectual property law and was a member of the Moot Court Honor Society, for which he received the Jacob Burns Medal for Outstanding Moot Court Achievement. Jonathan oversaw the literary law practice group at Savur Threadgold LLP prior to founding Lyons & Salky Law, LLP.
Bar Admissions
New York
United States District Court, Southern District of New York
United States District Court, Eastern District of New York
Professional Associations and Memberships
Entertainment, Arts & Sports Law Section, New York State Bar Association
Intellectual Property Law Section, New York State Bar Association
Dispute Resolution Section, New York State Bar Association
Copyright Society of the USA
The Authors Guild
Association of Authors' Representatives